How to find copy video URL code from MailRU.
Explanation
- Click on the share icon on top right corner.
- Copy the code you see in the top as shown below
Image References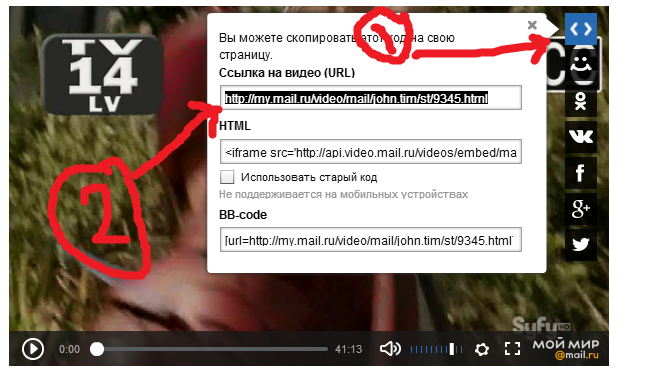 Then go to the TubeOffline main page and select MailRU from the list, then paste the video URL there.